Safe Return to In-Person Instruction and Continuity of Services Plan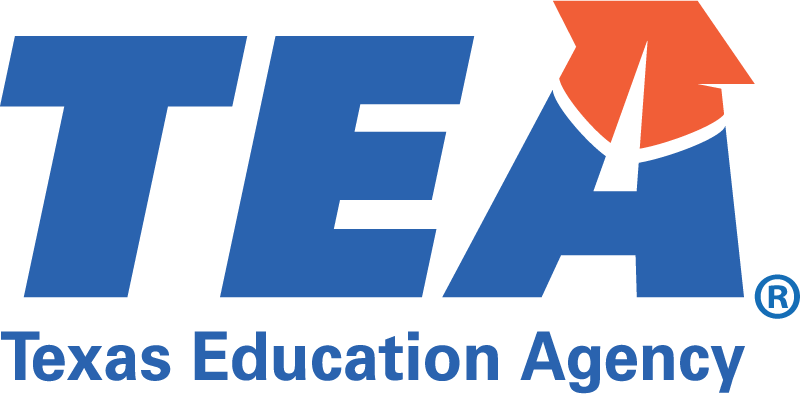 Tulia Independent School District
Safe Return to In-Person Instruction and Continuity of Services Plan
Introduction:
Tulia ISD applied for CRRSA, ESSER II and ARP, ESSER III funding. The purpose of ESSER II was to prevent, prepare for or respond to the COVID-19 pandemic. The purpose of ESSER III was to help safely reopen and sustain the safe operation of schools and address the impact of the coronavirus pandemic on students. The plan that follows outlines Tulia ISD's planned safety measures for the 2022-2023 school year while continuing to provide an excellent educational experience.
Maintaining Health and Safety:
To reduce the risk of transmission Tulia ISD plans the following mitigation strategies for the 2022-2023 school year (per current CDC guidelines):
Proper handwashing encouraged

Hand sanitizer available

Optional wearing of masks (as written in Executive Order No. GA-36 signed May 18, 2021)

The use of assigned seating, cohorts, and podding when appropriate to maximize social distancing

Targeted cleaning as appropriate (especially high contact areas)

Positive cases will be reported to the local health department

Local vaccination sites/providers available on our website

Appropriate accommodations for students with disabilities as identified in the student's Individualized Education Program
Ensuring Continuity of Services:
Tulia ISD will continue to take appropriate actions to ensure continuity of services to students. These actions will focus on addressing students' academic, social, emotional, and mental health needs. Proposed plans to provide a continuity of services are as follows:
To provide instructional materials/resources, activities and outreach to meet the needs of students.

To provide social and emotional/counseling, wellness supports to students and professional development (training) to staff.

To provide technology updates and improve infrastructure and connectivity.

To provide summer enrichment opportunities to accelerate learning.

To provide tutoring and afterschool programs to accelerate learning.

To provide staff development to accelerate learning.

To provide extended school hours to accelerate learning.

Additional Elementary Reading Interventionist Staff

Additional Instructional Support Staff

Additional Secondary Reading Interventionist Staff

Additional Special Education Staff
See the Tulia ISD Use of ESSER III Funds Plan for further details.
Opportunity for Public Comment:
During the development of the plan, student data informed input from staff throughout the district. Needs were prioritized based on wellness and instructional continuity. The draft plan was presented to the public through the Board of Trustees Meeting held on Thursday, June 24, 2021. Staff, student, parent and community surveys were opened for input from June 1, 2020 through June 15, 2021. All feedback will be considered in revising the draft plan. Such revisions will occur prior to the application of ESSER III funds.
Periodic Review and Revision of the Plan:
During the period in which ESSER IIII funds are available, Tulia ISD will review and revise the plan at least every six months. These revisions will take into account parent and community feedback, as well as updated guidance from the Texas Education Agency.
For the Public:
Tulia ISD has taken the following steps to ensure availability of the plan to families and the community:
This draft plan is posted on the TISD website - https://www.tuliaisd.net/

This plan may be translated orally by request. Please contact Debra Cruz to request a translation at dcruz@tuliaisd.org or 806-995-2776.

A parent who is an individual with a disability as defined by the ADA may request the plan in an alternative format. Please contact Rickey Summar to make such a request at rsummar@tuliaisd.org or 806-995-2776.
Regreso seguro al plan de instrucción en persona y continuidad de servicios
Introducción:
Tulia ISD solicitó fondos para CRRSA, ESSER II y ARP, ESSER III. El propósito de ESSER II fue prevenir, prepararse o responder a la pandemia de COVID-19. El propósito de ESSER III fue ayudar a reabrir de manera segura y mantener el funcionamiento seguro de las escuelas y abordar el impacto de la pandemia de coronavirus en los estudiantes. El siguiente plan describe las medidas de seguridad planificadas de Tulia ISD para el año escolar 2022-2023 mientras continúa brindando una excelente experiencia educativa.
Mantener la salud y la seguridad:
Para reducir el riesgo de transmisión, Tulia ISD planea las siguientes estrategias de mitigación para el año escolar 2021-2022 (según las pautas actuales de los CDC):
Se recomienda lavarse las manos correctamente

Desinfectante de manos disponible

Uso opcional de máscaras (como está escrito en la Orden Ejecutiva No. GA-36 firmada el 18 de mayo de 2021)

El uso de asientos asignados, grupos y grupos cuando sea apropiado para maximizar el distanciamiento social

Limpieza dirigida según corresponda (especialmente áreas de alto contacto)

Los casos positivos se informarán al departamento de salud local.

Sitios / proveedores de vacunación locales disponibles en nuestro sitio web

Adaptaciones apropiadas para estudiantes con discapacidades según se identifica en el Programa de educación individualizado del estudiante
Garantizar la continuidad de los servicios:
Tulia ISD continuará tomando las acciones apropiadas para asegurar la continuidad de los servicios a los estudiantes. Estas acciones se enfocarán en abordar las necesidades académicas, sociales, emocionales y de salud mental de los estudiantes. Los planes propuestos para proporcionar una continuidad de los servicios son los siguientes:
Proporcionar materiales / recursos educativos, actividades y alcance para satisfacer las necesidades de los estudiantes.

Brindar asesoramiento social y emocional, apoyo para el bienestar de los estudiantes y desarrollo profesional (capacitación) para el personal.

Proporcionar actualizaciones tecnológicas y mejorar la infraestructura y la conectividad.

Brindar oportunidades de enriquecimiento durante el verano para acelerar el aprendizaje.

Proporcionar tutoría y programas extracurriculares para acelerar el aprendizaje.

Proporcionar desarrollo del personal para acelerar el aprendizaje.

Proporcionar horas escolares extendidas para acelerar el aprendizaje.

Personal adicional intervencionista de lectura de primaria

Personal de apoyo educativo adicional

Personal adicional intervencionista de lectura secundaria

Personal adicional de educación especial

Consulte el Plan de uso de fondos ESSER III de Tulia ISD para obtener más detalles.
Oportunidad para comentarios públicos:
Durante el desarrollo del plan, los datos de los estudiantes informaron las aportaciones del personal de todo el distrito. Las necesidades se priorizaron según el bienestar y la continuidad de la instrucción. El borrador del plan se presentó al público a través de la reunión de la Junta de Fideicomisarios celebrada el jueves 24 de junio de 2021. Las encuestas para el personal, los estudiantes, los padres y la comunidad se abrieron para recibir comentarios desde el 1 de junio de 2020 hasta el 15 de junio de 2021. Todos los comentarios serán considerado en la revisión del borrador del plan. Dichas revisiones ocurrirán antes de la aplicación de los fondos ESSER III.
Revisión periódica y revisión del plan:
Durante el período en el que los fondos de ESSER IIII estén disponibles, Tulia ISD revisará y modificará el plan al menos cada seis meses. Estas revisiones tendrán en cuenta los comentarios de los padres y la comunidad, así como la orientación actualizada de la Agencia de Educación de Texas.
Para el público:
Tulia ISD ha tomado las siguientes medidas para garantizar la disponibilidad del plan para las familias y la comunidad:
Este borrador del plan está publicado en el sitio web de TISD: https://www.tuliaisd.net/

Este plan se puede traducir oralmente a pedido. Comuníquese con Debra Cruz para solicitar una traducción a dcruz@tuliaisd.org o al 806-995-2776.

Un padre que es un individuo con una discapacidad según lo define la ADA puede solicitar el plan en un formato alternativo. Comuníquese con Rickey Summar para realizar dicha solicitud a rsummar@tuliaisd.org o al 806-995-2776.